VW Crafter for the Air Reconnaissance Unit of the 3-rd Assault Brigade
Dear friends!
Our team launches a new campaign to cover the needs of the Air Reconnaissance unit of the 3rd Assault Brigade, which is actively liberating Ukrainian land in the vicinity of Bakhmut. Our heroes need a VW Crafter to successfully complete their tasks and improve the quality of their work on the front!
Let's do it together and deliver this car to the boys!
Together to victory!
Fundraised already
₴ 500 000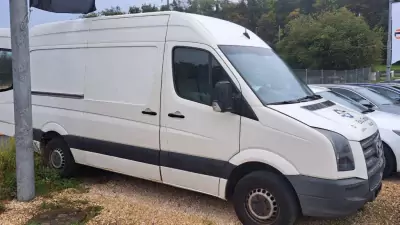 VW Crafter
Item
Amount
Total sum
VW Crafter
1
₴ 500 000